After new attack in 2015, police renew focus on case of suspected serial rapist in Lawrence and Manhattan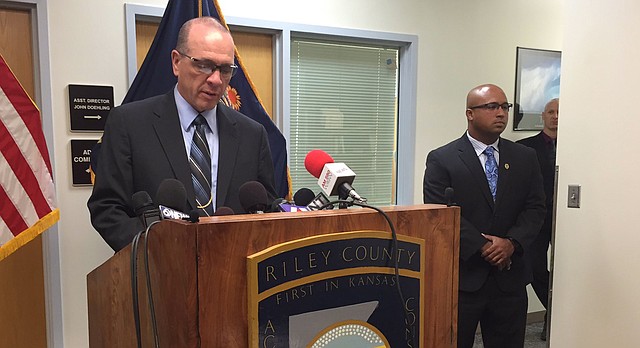 MANHATTAN — A suspected serial rapist linked to attacks on 13 university students in Lawrence and Manhattan from 2000 to 2008 appears to have resurfaced more recently.
Law enforcement officials from both Kansas college towns announced Thursday that a new attack reported in 2015 shares characteristics of the previous 13 — sparking renewed focus on the case and a plea for information from the public to help solve it.
Police said after a "lengthy investigation" into the 2015 report, they concluded the assailant is likely the same man that attacked women in the previous cases. Authorities did not give details about the decision to advertise the link now, but Thursday's news conference was scheduled on the two-year anniversary of that crime.
Source: Lawrence Journal-World